Return to site
Single Mom Challenges through covid-19
An event brought to you by Jasmine Incubator - Jasmeen Talks Coming soon!
Single Moms challenges through covid-19
Empowering Solo Moms
The challenge of raising kids alone as a single MoM
corona virus and the social distancing that's required to keep families healthy during pandemic may be putting added strain on single parents , adding more schools have moved online which have added also more stress on single Moms. In conversation with brave single Moms sharing their struggles, challenges and acheivments during the pandemic.
Lets meet incredibe MoMs and
hear their stories
Co-active coach Samar AlMutawa
Board member - Jasmeen Talks
is leading the conversation with signle Moms challenges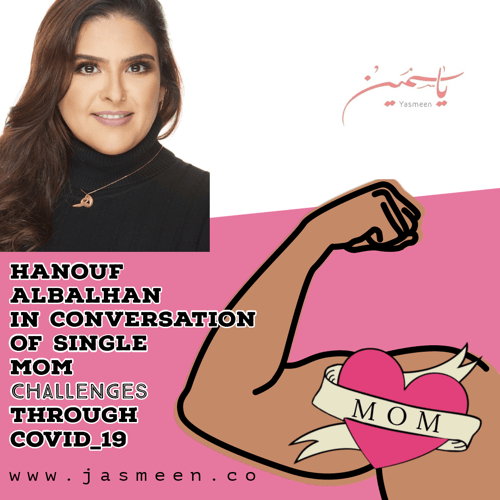 Meet the Organizer/tech and founder of Jasmeen Incubator
Founder of startUps Digital Platform and magazine
PhD researcher in Digital transformation
Eman Alabdulghani
www.emmajournal.net
Meet the tech organizer of jasmeen talks
Sherin Sultan
Director fasttelco
Board member of Jasmeen Incubator
ingshery@yahoo.com